12 Steps to Starting a Business
Starting a business involves a great deal of planning, making key financial decisions and completing a series of legal activities. Listed below are 12 easy steps that will help you plan, prepare and manage your business. The Manhattan Beach Chamber of Commerce is here to help you strategize, plan, and navigate the many challenges of opening a business. If you need a referral, please contact us.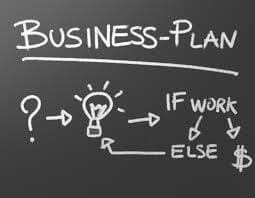 Step 1: Write a Business Plan
Having no plan is not a good plan. The link below will help you create a business plan that will help you map out how to start and run your business successfully. It will show you how to get your business up and running efficiently. Put the time and thoughtful energy into this now, reap the benefits later. Most landlords and investors will require a well-made plan.
https://www.score.org/business-plans-startup-assistance-resources
Step 2: Develop a Marketing Plan
Marketing takes time, money, and lots of preparation. One of the best ways to prepare yourself is to develop a solid marketing plan. A strong marketing plan will ensure you're not only sticking to your schedule, but that you're spending your marketing funds wisely and appropriately. The days of opening up a business and expecting customers to walk in are gone. You will need a healthy marketing budget and a strategic, multi-platform marketing plan and calendar of activities, to maximize visibility for your business. We recommend the use of a professional marketing agency for website development, content creation, SEO maximization, and content maintenance. Keep it current and relevant. Put this task in the hands of an industry expert and allow them to maximize your visibility on social media and in the press.
Step 3: Consult with Industry Professionals
The Manhattan Beach Chamber of Commerce can connect you with industry professionals that can help you plan and access valuable resources to start your business. The Small Business Development Center (SBDC) is the Small Business Administration's largest service program and provides high quality business & economic development assistance to small businesses & entrepreneurs. They provide no-cost business advising and low-cost training to existing and new businesses.
https://www.southbaysbdc.org/
Step 4: Choose a Business Location
Location is key! Consider what your customers will be attracted to and what they will need. If there will be a high demand for parking, make sure the location has the space or is adjacent to a parking lot. Identify vacant commercial spaces for lease. Rent costs will vary significantly throughout the city. The City might not allow your use in certain locations and/or buildings, so check with the City's Planning Division before signing a lease.
Visit the City's Planning Division to confirm that:
Your use is allowed in your desired location
Your use doesn't trigger special approvals
There is enough on-site parking to meet the City's parking requirements for your use
Tip: If your use is similar to the prior use that occupied the tenant space, it is likely the use will be approved by the City.
Step 5: Develop a Financial Plan
Need help financing your business? There are different avenues for you to get those resources. Find government-backed loans, venture capital and research grants to help you get started financially. Local financial institutions often have small business products that might not be published. Ask for small business products that might be available to you. A woman-owned and minority-owned business also might have access to different loan products. If you haven't established a relationship with a personal banker, know is the time. Call us for a referral that fits you and your business best.
Step 6: Determine the Legal Structure of Your Business
You will want to make sure that your business is a success. You have many different ownership choices that have different benefits to your type of business. There is help to show you the best ownership style for you. The different types are: sole proprietorship, partnership, Limited Liability Company (LLC), corporation, S corporation, nonprofit or cooperative. Meet with a knowledgeable legal advisor early on and know the facts.
Step 7: Register a Business Name ("Doing Business As")
Register your business name with your state government. Choose your business name to ensure that the name is not currently being used or that no one can use it later.
Helpful links and notes:
Fictitious name search for DBA: http://rrcc.lacounty.gov/CLERK/FBN_Search.cfm
Fictitious name application: http://www.lavote.net/CLERK/Business_Name.cfm

You may search and view the names indexed to Fictitious Business Names statements which expire 5 years from the date filed in the office of the County Clerk.
Persons doing business for profit under a fictitious name (does not include surname in company name)
Statement must be filed in county of principal place of business, and may also be filed in other counties as long as the requirements for filing in the county of principal place of business have been met
Step 8: Get a Tax Identification Number
Learn which tax identification number you'll need to obtain from the IRS and your state revenue agency. Check with your accountant or visit https://www.irs.gov
Step 9: Register for State and Local Taxes
Once you know the tax identification you'll need, you can then register with your state to obtain a tax identification number, workers' compensation, unemployment and disability insurance. This will help make sure your business is covered in case of an accident. Keep track of sales tax increases and other necessary tax information at www.boe.ca.gov
Step 10: Obtain Business Licenses and Permits
The City will not approve your business license till you've applied for any necessary permits. Obtain required permits from the Community Development Department for any electrical, plumbing, mechanical, and/or construction related to improvements to your tenant space. Apply for a sign permit to ensure your business's exterior sign meets the City's sign requirements. Go the City's Planning Division to get your Zoning Business Review and business license signed. The City's Finance Department will then oversee the payment of your business license tax. Visit https://www.citymb.info/businesses/licensing-information for more info.
Step 11: Obtain Insurance Coverage
As a business owner, you have enough on your mind without having to worry about your insurance needs. You want to have the confidence that the business you've built is covered by a company that understands your business insurance needs. We suggest consulting with a licensed and experienced agency as you build the budget. Explore whether you will need extra coverage such as; terrorism coverage, special event policies, cyber insurance, and earthquake coverage. Protect your business as if it was your home.
Step 12: Understand Employer Responsibilities
You want to make sure your business is in compliance with the law. You will need to learn the legal steps you need to take to hire employees. Make sure that you are not hiring the wrong employees for your business. Recent California laws require you to carefully consider if a worker should be classified as an employee or an independent contractor. We recommend that you meet with a qualified employer lawyer. For current wage requirements visit https://www.dir.ca.gov/dlse/faq_minimumwage.htm